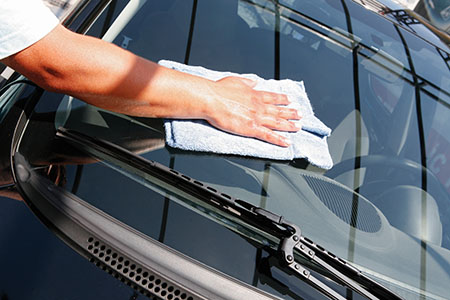 At Polished 2 Perfection we are truly passionate about the art and science of auto detailing. With more than 30 years of experience in our history, there is no doubt that we are committed to this industry. Throughout our 30 years in business we have built an impressive reputation that continues to bring a wide variety of clients to our known location. Each one of our clients differ in their types of vehicles and the services that they are interested in.
We provide our expert detailing services for all types of vehicles, including: cars, trucks, boats, motor homes, everything in between and even all the way up to large transportation trucks. So whether you are interested in detailing a small motorcycle, passenger vehicle or a big rig - Polished 2 Perfection is your best bet. Every vehicle type is run through our extensive system of checks and inspections that result in an expertly detailed finish. Our team of professionals has an extreme attention to detail and we carefully monitor the progress of your vehicle as it works its way through the stages of our process.
Throughout our detail process we take great care to ensure that we use only the finest products. Along with the finest products our detail shop is also equipped with the finest machinery in the industry. We make sure to stay on top of the industry's newest standards and we apply those cutting-edge technologies towards your vehicle. In addition to providing the absolute best performance we also give you exceptional customer service and combine it all with the most reasonable prices in the industry. Our prices are dependent upon your vehicles size and condition, but we are sure that you will find them competitive.
Come on by the Polished 2 Perfection shop today; our team is standing by and ready to go to work on your vehicle.